Regular price
$23.99 USD
Sale price
$23.99 USD
Unit price
per
Sale
Sold out
✨The Power Of Creative Lashing Is In Your Hands✨
Express yourself and your artistry without limits, with our electric curls and vibrant colored lashes! 
Stand out ... Show off ... Express your Artistry
Our lashes are made of the softest and most luxurious synthetic pigmented-colored fibers. Designed to be vibrant, multidimensional, and effortless to create magical lash sets. 
Mixed Length Trays 
16 lines:  two rows each 
6mm - 13mm
(6mm*2, 7mm*2, 8mm*2, 9mm*2, 10mm*2, 11mm*2, 12mm*2, 13mm*2)
How to use: 
Use various techniques to provide the desired level of color. 
For an extreme color intensity:
⚡️ Use various layer techniques
⚡️ Create dense narrow fans 
⚡️ Place color on bottom layers and black lashes on top layers to make color fibers pop more. 
For light smoldered effect:   
⚡️ Create wider fans that produce an illuminating effect by allowing beams of light to shine through. 
⚡️ Make smaller 2-3d fans for light airy pops of color 
LUXLASH SOCIETY lash fibers are hand-sculpted and assembled using the finest quality materials. Our 100% synthetic lash extensions incorporate the latest innovations in fiber technology for superior performance.
View full details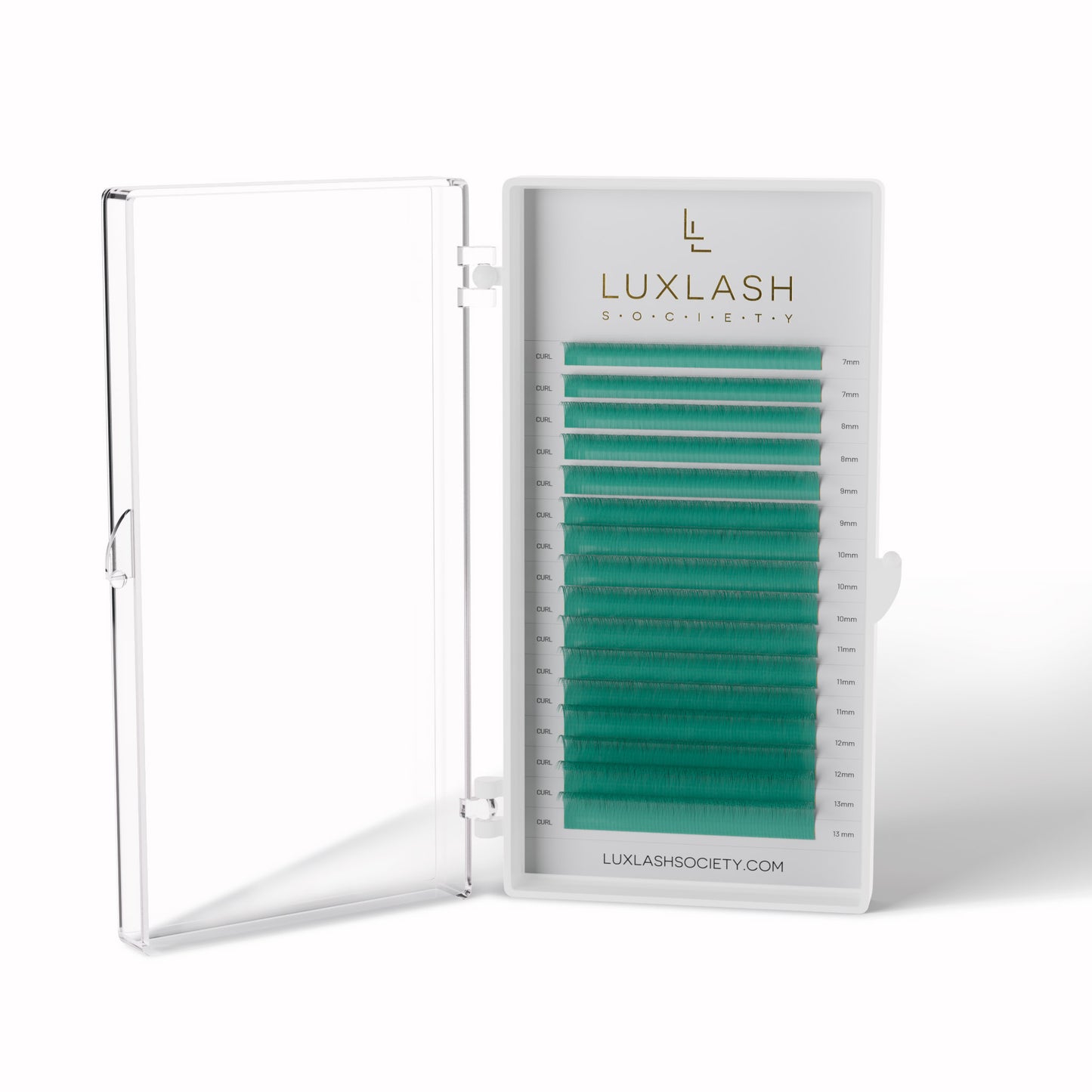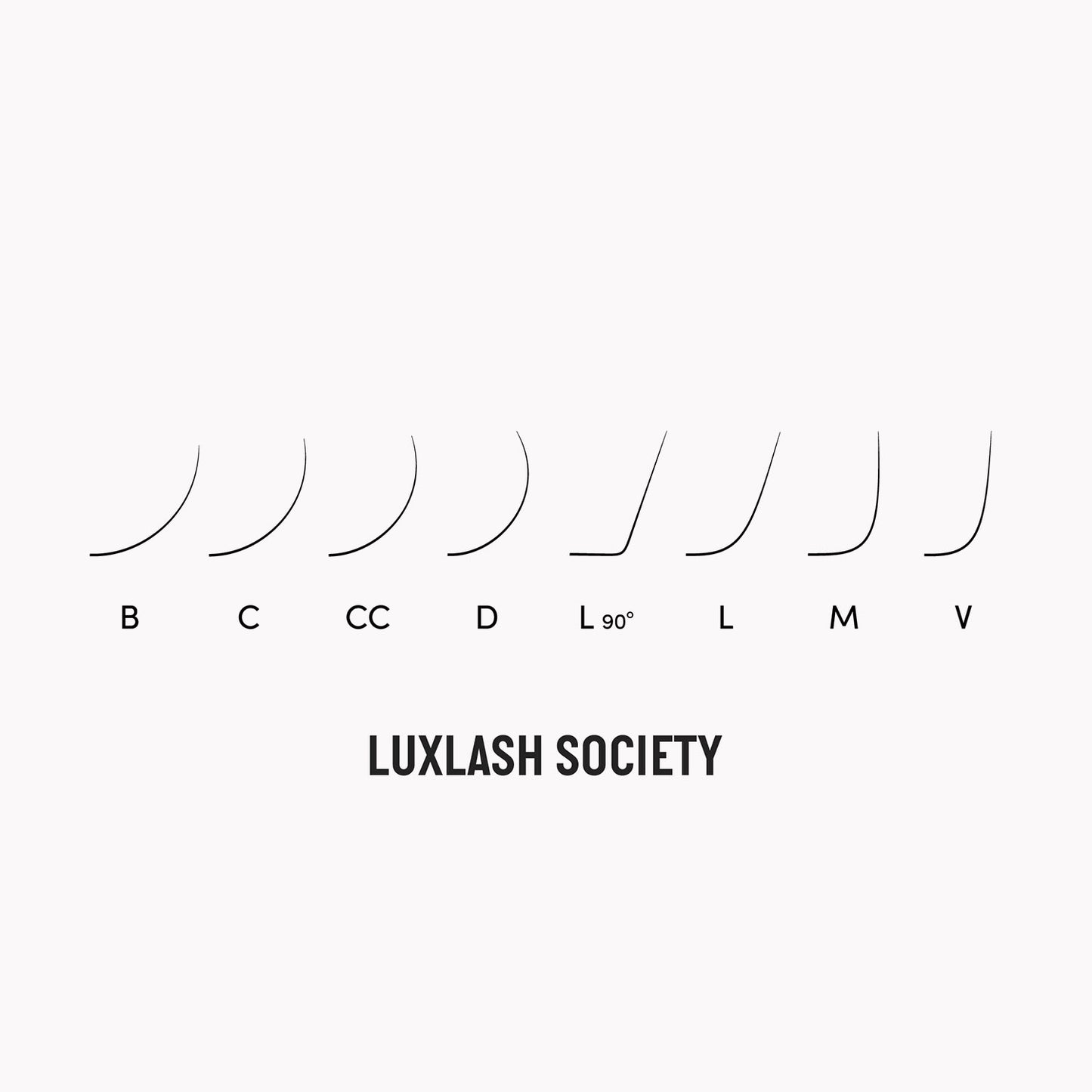 Discover the perfect curl